Mauricio Gomez – Director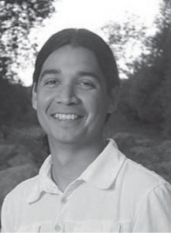 Mauricio has been working on local habitat restoration projects for the past ten years in the Santa Barbara and Ventura region.  He enjoys managing restoration projects which build partnerships amongst diverse groups and teaching people the value of restoring the environment.  Mauricio is a Southern California native and has been living in the Santa Barbara area for the past 15 years.  He moved to Santa Barbara to study at UCSB and earned a Bachelor of Science in Aquatic Biology.  Prior to being the Director of South Coast Habitat Restoration, Mauricio managed the Watershed Restoration Program of the Community Environmental Council, worked at UCSB as a staff researcher with the restoration ecology group, and the Marine Science Institute.  In his free time, Mauricio enjoys spending time outdoors hiking, running and playing with his wife, son and dog.
Jason joined South Coast habitat Restoration in 2018 as a Project Manager.  Prior to joining SCHR, Jason worked as a Stream Survey Technician for the U.S. Forest Service, conducting investigations related to wildfire impacts on Southern Steelhead Trout populations within the Los Padres National Forest.  Using physical and biogeochemical data collected in the field, Jason utilized different geospatial and statistical methodologies to understand the population distribution in burned and unburned watersheds.  Jason has also worked as an Environmental Consultant performing environmental impact analysis for proposed actions subject to CEQA and NEPA.  Jason received his master's in Environmental Science and Management from the Bren School at UCSB, and holds a B.S. in Environmental Management and Protection from Cal Poly—San Luis Obispo.  In his free time, Jason enjoys surfing, fly fishing and all things outdoors.